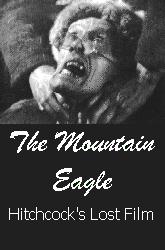 SYNOPSIS
A shop-keeper falls in love with the town teacher but is refused. He then accuses her of molesting his mentally ill son, Edward, which enrages the small Kentucky town.
She takes refuge in the mountains where she meets the hermit, Fear O'God Fulton, whom she eventually marries and starts a family.
"Happily ever after" is not the case though as the shop-keeper plots his revenge by hiding Edward and then having Fear O'God arrested for the boy's "murder."
TRIVIA
No prints of this film are known to exist. No one has seen it since the late 1920's.
Set on location in the Tyrolean Mts., Austria. Exteriors were delayed by heavy snow and a local fire brigade used their manual pump to wash the snow off some houses and a street.
Naldi fainted from exhaustion during filming.
Hitch thought the movie was ridiculous.
Released in America as "Fear O' God."