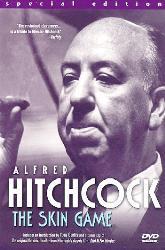 SYNOPSIS
Two neighboring families, with different views on the future of their community, are pitted against each other.
The affluent Hillcrests wish to stop the land speculating Hornblowers from removing poor farmers from their land and building factories in their place.
When The Hillcrests discover a secret about the "dark past" of the Hornblower's daughter, they use this information as a way to blackmail the greedy land developer.
TRIVIA
The film was taken from the play by John Galsworthy and adapted by Hitchcock and his wife, Alma Reville.
One of Alfred Hitchcock's earlier sound pictures, the film suffers from too much discourse and not enough camera play.
While many of the "stage" cast was used in the 1920 film adaptation, Hitchcock only used two cast members (Gwenn and Haye) for this release.