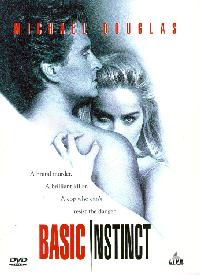 August 10, 2000

Aspiring screenwriter? Budding filmmaker? Curious fan? Well, on August 17th, you're invited to sit in on a live chat with one of Hollywood's more outspoken personalities, author and screenwriter Joe Eszterhas. Brought to you by bigstar.com.

Probably best known for his hit script, "Basic Instinct, " Joe will be chatting at the Yahoo Chat starting at 9PM Eastern/6PM Pacific. This is a great opportunity to chat with a man who has penned multiple Hollywood productions, including "Flashdance," "Sliver," "Jade," and the infamous "Showgirls."

If you're unable to attend, not a problem. Bigstar.com posts transcripts of their chats at their site. Past celebrities include Tom Hanks, Jodie Foster, Adam Sandler, Sharon Stone, Jeremy Irons, James Belushi, Forest Whitaker, and dozens more.