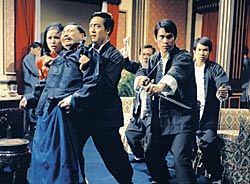 Vengeance! (1970)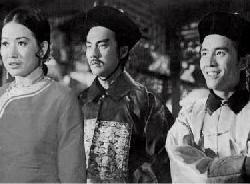 Blood Brothers (1973)
The series will present a multitude of China's finest. Films by Chang Cheh (Golden Swallow and One-Armed Swordsman), King Hu (Come Drink With Me), Liu Chia Liang (The 36th Chamber of Shaolin), and John Woo (Last Hurrah for Chivalry) are just a sampling of those that will be honored.

On Saturday, March 15, another notable guest (schedule permitting) that will be in attendance is Shaw Bros. alumni Gordon Liu; best known as the bald-headed Shaolin priest in the "36 Chamber" series. On that day, restored prints of both The 36th Chamber of Shaolin and Return to the 36th Chamber will be presented.

Liu, adopted brother of director Liu Chia Liang, has a distinguished career as both actor and action-director that spans four decades. While he is currently working on various TVB projects, Liu recently finished work on Tarantino's latest production. His character's name in that film (Pai Mei) is based upon the Lo Lieh character that appeared in "Executioners From Shaolin."

In conjunction with the film series, four international film scholars and critics will contribute their reflections on the martial arts film. David Bordwell, Sam Ho, Berenice Reynaud and Stephen Teo are those who have contributed essays (edited and introduced by film critic David Chute) that will be available in the complimentary Heroic Grace catalogue. Also in the catalog will be more extensive notes on the films and filmmakers in the series.

For a complete schedule of films that will be presented and further contact information for this event, click here.