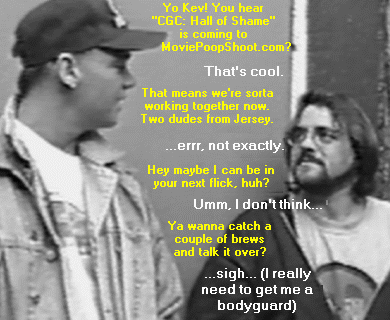 Yes, folks. You read that right.
The CGC Hall of Shame is moving to a new site.

Starting February 2003, a new "monthly" edition of your favorite jab at CGC inflated comic books will take up residency at its new address @ MoviePoopShoot.com.

MoviePoopShoot.com is a film and comic book site (yup, just like this one) that was launched this past summer by filmmaker Kevin Smith (Clerks, Jersey Girl).

The site's contributors include filmmakers, journalists, comic book creators, actors and others. On the site you'll find daily news, film release schedules and box-office reports, advance reviews of movie scripts, DVDs, comics, music, books - and much more.

If you want to submit a comic for consideration in the "Hall of Shame," send in your submissions here.