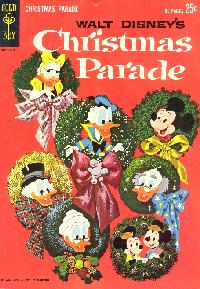 'TIS THE SEASON
Why comic books make a wonderful gift


Jim Shooter, former Marvel EIC, once recalled a tale of how he won a gold star in a first grade spelling bee. He had to spell the word "bouillabaisse" and, to his teacherís amazement, did so correctly. He revealed that he learned of the word from a Donald Duck comic book and it was all due to his mother, who read such books to him, pointing out and explaining what each new word meant.

He said he had learned to read from those sessions with his mother long before he started school. While his classmates were struggling with "See Spot Run," he was well ahead of the pack. Reading books such as Superman and others, he already knew the spelling and meaning of such words like "indestructible," "teletype," "vacuum," and "prestidigitation."
Comics, being a visual medium, allow an opportunity for many children to become engaged in active reading without even realizing it. While shunning dusty old textbooks, comics are grasped as an attractive and entertaining diversion from their "studies," but theyíre actually being schooled nonetheless.

Over the last few decades, comic books have evolved into a complex and stimulating source of artist expression. Artist and writers have taken their readers on wild ride, while exploring the noble and sinister sides of man, history and mythology, society and culture, life and death. In an effort to spread the benefits of comic book reading, two organizations offer several programs which assist in the donation of comics.

The Comic Arts Foundation (now called "ComicArts Online") is the comic book industryís first official trade organization serving the entire industry. This non-profit organizationís primary purpose is to help support, promote, and strengthen the comic book industry, itís products, and professionals. The Foundationís efforts are focused on enhancing and improving the industry and increasing the reader and consumer base through a variety of innovative programs and projects. Additionally, the organization will provide itís professional members with a wide range of business and professional services and assistance programs, and also create innovative new advertising, marketing and promotional opportunities to help them improve their businesses, while helping further the industry itself.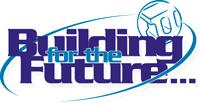 They are currently gearing up to launch their new website and will begin an aggressive marketing campaign as soon as the is site up. Additionally, they are currently putting together a large internet auction of comic related items that will help raise some initial start-up funds and hope to be FULLY operational and begin accepting members by year's end.
They have already begun their "ComicArts Library" project and have been cataloging and compiling an initial holdings and getting a cataloging system in place. Another project is their "Comic Outreach Program" in which they're distributing (age appropriate) comics to schools and children's groups.

They will also be donating comic items to some local charities during the holiday season this year... specifically the "Toys for Tots" program, the ABATE Christmas Wishes program, and a program named "Operation: St. Nick" which provides presents and food items to needy families. Next year their "Comics Outreach Program" and their "Christmas Stories" Program will be running on a more National scale.

(Note: Unfortunately, the above mentioned site remains "under construction" as of 2005)
Another organization, ORCA, is headed by founder/director Rick Olney. ORCA or Organized Readers of Comics Associated is an international comic book association, with a membership base totaling 3600, promoting the reading of comic books.

ORCA gives away thousands of comics each year, free, to inspire readership and support of our hobby and the business of comic books. This upcoming holiday season, ORCA will find itself involved with the Salvation Army and a "kids-stocking-stuff" program in the New York state districts.

Recently, THIRD MILLENNIUM entertainment donated approximately 250 comic books to the above mentioned organizations. Spider-Man, X-Men, Fantastic Four, Batman, Image, Defiant, EC, and many other indie press publications will be distributed to children across this nation. Even if one only book helps a student in a spelling bee or taps the creative process of a child for the first time, then the effort is well worth it.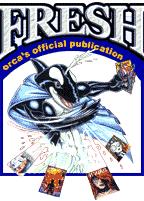 Another, less formalized group is the new M.M.M.S., maintained by Sean Kleefeld, who operates the excellent "Fantastic 4 @ FFPlaza.com" website.

UPDATE May 2005: Sean's M.M.M.S. page is no longer maintained, however, check out this more recent article for a history of the old Merry Marvel Marching Society and how you can become involved with the new M.M.M.S.
Now that the holidays are approaching, perhaps it would be a good time to rummage through that attic or basement and put those old comic books to use. Considering their educational value, comics make for an excellent gift and the above organizations make it their business to see that such books get into the right hands. As Bill Murray so eloquently stated in the film Scrooged:
"...Christmas Eve is a miracle. Itís the one night of the year when we all act a little nicer, smile a little easier, cheer a little more. For a couple hours out of the whole year, we are the people that we always hoped we would be."
By donating comics to needy kids, you too can make the miracle happen. For them ... and for yourself.
© 2000 Terrence J. Brady
THIRD MILLENNIUM entertainment